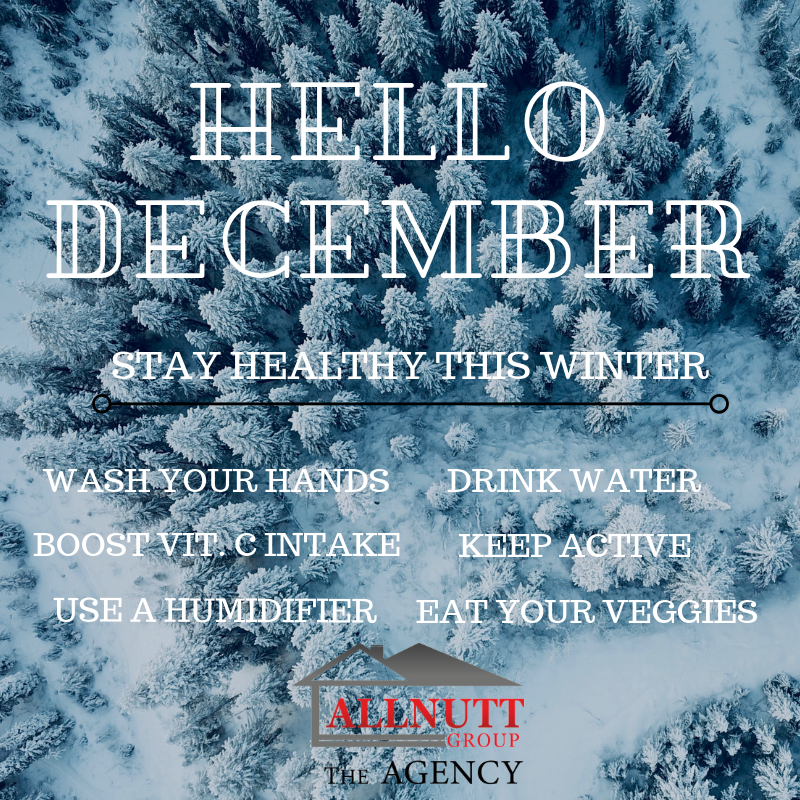 Here we are… already into December! We hope our Central Kentucky friends are staying warm and we hope you stay healthy this Winter too which is why we've compiled a short list of helpful tips for you!
*Be Sure to Wash your hands Often!
*Drink Plenty of Water
*Boost Your Vitamin C intake
*Keep Active
*Use a Humidifier
*Eat Your Veggies!
If you need help with selling, buying, or investing in Real Estate in Central Kentucky, please give The Allnutt Group at The Agency a call! 859-699-4663