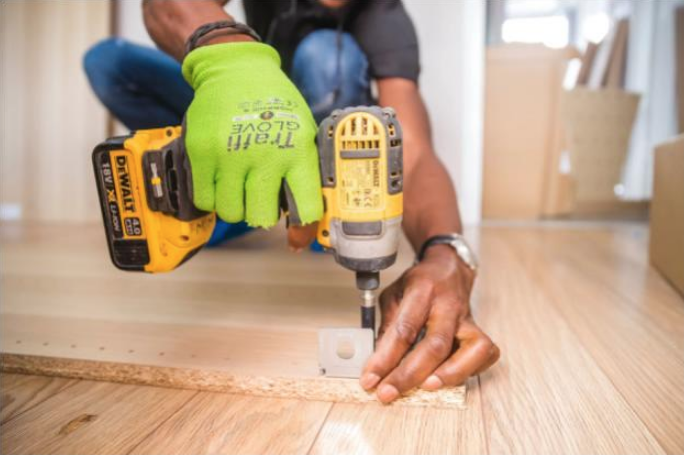 Image via Pexels
A By-the-Room Guide on Repairs You Should Never DIY
When you own a home, one of your main priorities is to save money. However, you also have to protect your investment, and sometimes that means spending in areas where a lack of knowledge can cost you in the long run. Keep reading for a quick guide on home repairs and projects that are definitely not DIY-friendly.
Kitchen
The kitchen is the heart of your home, and as such, you want to keep it beating for as long as possible. Because of this, you should never try to handle a major overhaul on your own. Installing new cabinets, for example, requires attention to detail. One missed screw, and they can come toppling down on you fast. You'll also want to steer clear of changing out the countertops on your own. Failure to cut in exactly the right spot means that you will be out a great deal of cash on materials you've already purchased.
Certain appliances should likewise be left in the capable hands of an electrician or plumber. Your dishwasher is a great example. Most people mistakenly believe these are simply plug-and-play appliances — they are not. According to Woodard, installing a dishwasher without the proper alignment can leave a giant pool of water on your floor. Further, hardwired models mean you're messing with your home's electrical. Your garbage disposal is another example that requires experience to install.
Bathroom
In the bathroom, be careful about trying to install your own flooring. When installed or sealed incorrectly, water can quickly leach into your subfloor, causing wood rot and mold. While a bathroom remodeling project can get expensive, you can save some money by installing ceramic tiles, which are slightly less durable and a bit softer than porcelain. This should cost anywhere between $.50 and $35 per square foot; porcelain tends to run from $3 up to $35.
When it's time for a new bathtub, you'll want to let a pro soak up the responsibility of installation. For around $350 to $2,000, depending on the type of tub you choose, you can have a new tub put in and the old one taken out. A plumber is the best person to complete this job as they will have the knowledge needed to do it right.
Living Room and Bedrooms
For the most part, these rooms usually just need a coat of paint now and then. However, when it's time to replace the flooring or build anything that alters the layout of the room, you need a licensed contractor. Keep in mind that most remodeling projects require a permit. The Lexington-Fayette County government requires homeowners to apply as an owner/builder of making certain renovations.
Outdoors
Like structural improvements inside, you have to pay attention to what you do on the exterior of your home. Perhaps the two most important projects to outsource are building a deck and installing a swimming pool. ABI Home Services illustrates just how dangerous a poorly installed deck can be by citing a recent collapse that almost sent more than half a dozen teens to the ER.
When having a pool installed, laser-precise leveling is a must; if you don't have the tools, skills, and know-how to set it correctly, you're asking for trouble. You'll also have to follow electrical, safety, and building codes here, which is something a dedicated installer will be aware of.
A good rule of thumb is that if it requires more knowledge that you currently have, it's best to find someone who has it. Your home is an investment, not an experiment. The last thing you want is to wind up paying twice for a job you did wrong the first time.
**
Ray Flynn | DiyGuys.net
ray.flynn@diyguys.net